Home
About Us
Media
Mission
About Baba
Baba's Quotes
Pic Gallery
Julia Roberts
Links
Scriptures
Veda Concepts
Poetic Devotion
Join Satsang
Obstacles in Journey
Downloads
Contact Us

Lineage – The descendants of a common ancestor considered to be the founder of the line
GREAT BABAJI
Worshipful salutations unto the Supreme Saint, the Wonder of wonders, the Power of powers, the Eternal Truth of all truths. May His Divine Grace shower upon all and lead all beings unto joy, peace and illumination. May His love, compassion and blessings manifest upon us through His spiritual representatives, i.e. the Saints and Holy Men.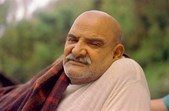 CLICK TO SEE BIG PICTURE Salutations to the holy memory of worshipful and beloved Sri Baba Neem Karoli—the wonder mystic of Universe. He is one of the most unique phenomena among the spiritual fraternity of Saints, Sages and holy Fakirs of India.
Swami Maheshwaranand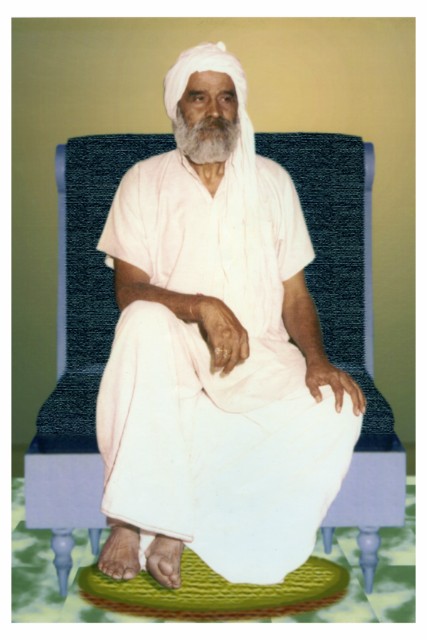 (Daku Baba) was learning from Brahmananda Saraswati. Brahmananda Saraswati told him to go to Baba Neem Karoli. Daku Baba tried to meet NKB for 4 months, he went to several cities but he got reply "Neem Karoli Baba was here but he has just left. One day in such tired and distressed condition Daku Baba went to see a movie in Odeon cinema in Lucknow, one man came and patted him at back and asked him are you Swami Maheshwaranand? Baba NKB is calling you (NKB wanted to teach him that disciple can not find the Guru, Guru will find disciple who is ready). Swami Maheshwaranand during his early years was a freedom fighter and had several false cases of dacoity etc against him by British Raj, thus NKB told him "Aaa gaya Daku Baba, Sab theek ho jayega". When hearing was scheduled for his cases, Daku Baba was distressed, but to his amazement when British judge opened his file, all papers were found blank and Daku baba was acquitted. Swamiji did his sadhna in tribal area near Mount Abu, after several years of stay there he moved and establised temple and an ashram which is located near Abu Road Railway station. See pics of the above two places HERE
Baba Sewanand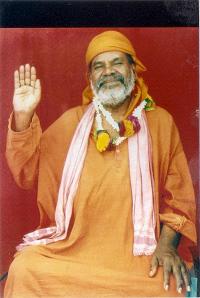 (Madrasi Baba)was part of the Swami Shivanand's Divine Life Society Rishikesh. He came to Vrindavan for Parikrama (a religious tradition to go around the Vrindavan city foot). While he was doing so he was summoned through a sevak of Baba NeemKaroli and was referred as Kala Shadhu (since he was of dark complexion) and told him to "Krishanji ki sewa bahut ho gaye thoda din Hanumanji ki sewa kar" (you have worshiped Lord Krishna for a long, serve Lord Hanumanji now) and asked him to stay at the Ashram for 2 days. After two days Baba Sewanand wanted to leave but Baba Neem Karoli asked him to stay for another 15 days. Madrasi Baba did not liked the stay and wanted to leave. However they told him to wait for another day. The sevak rushed to Baba Neem Karoli who was in Kainchi to intimate him that about Madrasi Baba's desire to leave. Baba Neem Karoli asked the sevak to convey to Madrasi Babathat in case he leaves, NKB would take away his "siddhi "(psychic powers). After 15 days Babaji told him "jaane ki baat mat karo idhar (pointing towards his heart) dard hota hai" and called the manager of the Ashram, to hand over the Keys and told him to stay on and look after the Ashram. Few months later Babaji told Madarasi Baba, "I will send you to Delhi" – at that time nothing was planned or in-sight for Delhi Ashram. Later on Madrasi Baba moved to Delhi to established an Ashram.
Swami Ganeshanand
A Tiny Drop Of The Ocean Of Love Called BABA NEEM KAROLI
A renounce, Disciple of Swami Maheshwaranand, Grand disciple of Baba Neem Karoli, also immensely loved and blessed by Baba Sewanand. Once during his visit to the Ashram in Delhi he was asked by Baba Sewanand to stay back at the Ashram, Ganeshanand sought permission from his Guru Swami Maheshwaranand, who allowed him go to Delhi and said that, he will be loved and fully taken care by Baba Sewanand. He stayed at the Delhi Ashram with Baba Sewanand and continued his Sadhana under his divine presence. Today Swami Ganeshanad is one who has the blessing from two of the direct chosen disciples of Baba NeemKaroli. He says "Everyone is invited to be loved & taken care of" After Samadhi of Daku Baba (14 Dec. 2006)Swami Ganeshanand now stays at the Abu Road ashram and continues his Guru's work - See Pics HERE To JOIN Satsang with me CLICK HERE COME CONNECT WITH ME